Ölmühle Solling
No results were found for the filter!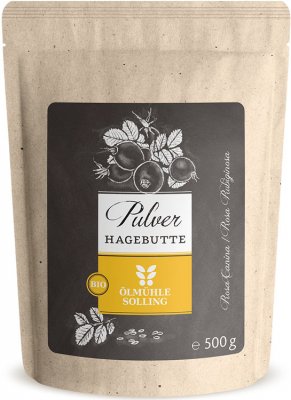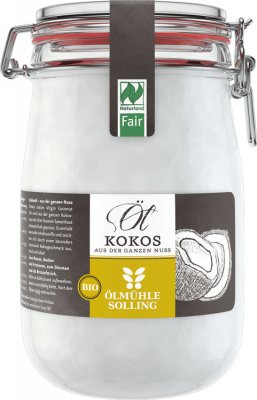 Fair Trade Coconut Oil
From organic cultivation - fairly traded
from 250 ml to 1000 ml
27.60€ / 1 Liter
Ölmühle Solling
Ölmühle Solling
A lot has happened at Ölmühle Solling in around 20 years - the family-run manufactory has become a 60-strong team with a wide range of organic products. But one thing has not changed in all that time: The artisan tradition with which organically grown oilseeds and nuts are transformed into high-quality delicatessen delicacies at Ölmühle Solling. A quality that you can taste! In addition to oils, the manufactory offers dozens of vinegar, spreads, pestos, and more. The product range moves between classic and innovative.
Fair top quality for demanding customers
Ölmühle Solling sees itself as a small organic manufacturer for high culinary demands. To meet these, Solling relies on high-quality ingredients, expertise, and traditional production methods, among other things. At the professional helm are two experts: Werner Baensch and Lutz Meseck - both of whom have degrees in food technology and excellently complement an interdisciplinary team in which different fields of expertise come together.
Only ingredients selected by hand end up in the mill. Oilseeds that grow in Germany are preferably sourced regionally. Exotic ingredients come from fair partnerships. Some of them have emerged from old projects in development aid in which Ölmühle Solling was active - among others in South America and the Caribbean, in South-East Asia as well as in China. Overall, the company attaches importance to long-term cooperation, mutual respect, and personal contact with suppliers as well as cultivation projects.
---
What makes Ölmühle Solling so special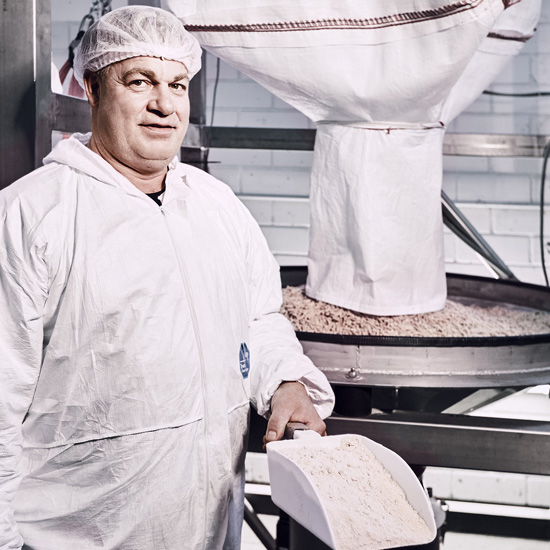 Traditional craftsmanship
Solling's oil mill has refrained from industrial assistance in many work steps to this day - instead, artisanal processes are used here: for example, in the selection of raw materials, oil extraction via screw presses, or filtration and bottling of the oils. On the one hand, a great deal of love and dedication goes into the artisanal work. On the other hand, particularly high quality is created in this way.
Mill-fresh production in small batches
Behind the intense aromas of the oils and vinegar lies a special secret: Solling processes ingredients that are fresh from the harvest to the maximum - and in only small batches. The oils are exclusively cold-pressed, which preserves the multi-faceted spectrum of nutrients. Chemical treatments such as deodorization are not used. The result is products that are as close to nature as possible, with an unadulterated original taste.
---
Tested top quality
Exquisite raw materials, fresh from the mill and processed in the artisan tradition - you can taste the high quality of Solling's products in every drop. To be really sure, the manufactory has the entire range tested internally and externally - in elaborate processes and by state-approved specialist laboratories. Only when the raw materials pass all the tests are they allowed to be processed. The tests focus, for example, on residues of pesticides, plasticizers, and other harmful substances.
Naturland seal
From the very beginning, Ölmühle Solling has been working as a partner with the cultivation association Naturland. Naturland is considered one of the best and strictest organic seals of all. Compared to other labels, companies here have to meet much higher standards in the social and ecological areas. Some products also bear the Naturland Fairtrade seal. This stands for particularly high social responsibility in cooperation with global partners.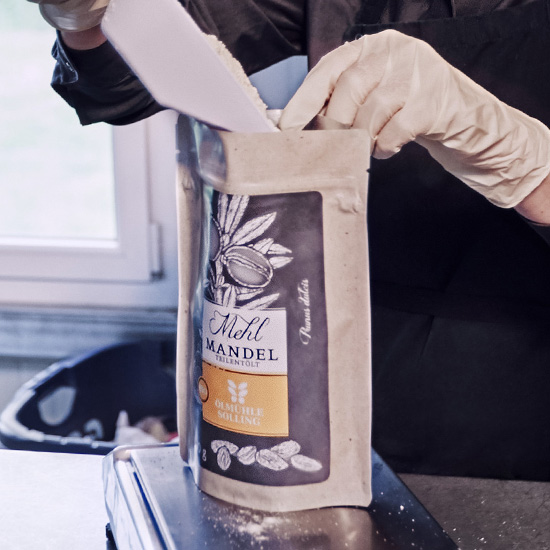 ---
What makes a good oil?
High-quality oils are produced particularly gently - in this way, all valuable ingredients are largely preserved. Anyone who wants to buy a good oil should therefore look for the suffix "virgin". Virgin oils are as natural as possible: They are mechanically pressed at low temperatures and neither deodorized nor bleached or otherwise chemically treated - but mechanically filtered and bottled after pressing. By the way: At Solling, almost all oils have raw food quality. The only exceptions are the roasted oils. They are also cold-pressed, but the seeds are gently roasted beforehand for a multifaceted aroma development. In addition to the quality of the oil, correct use also plays a major role. This is even more important than the range of nutrients. Because: No matter how many healthy fatty acids an oil has - if it is heated too high, harmful substances are formed. Solling's wide range of products offers the right oil for every application. Wok oil, coconut oil, and peanut oil are particularly suitable for frying. Olive and walnut oil are delicious in salads, and linseed oil, for example, is recommended as a vital oil - there is hardly any other oil with such a good fatty acid ratio. Tip: Take one teaspoon pure every morning. Argan oil has proven its worth for hair care, while evening primrose oil makes dry skin supple again.